Give the gift of plants to that gardener in your life -- But let him/her choose!
Purchase a gift certificate and we will send you an email with a digital certificate attached that displays a discount code for the recipient to use on this site. The email will include clear instructions for the recipient.
All you have to do is save the attached certificate, personalize it, and attach it to a new email to the recipient.
You can also print the certificate and give the printed version to the recipient.
Note: The value of the certificate will be applied to the product subtotal. Taxes, shipping and other fees will not be discounted.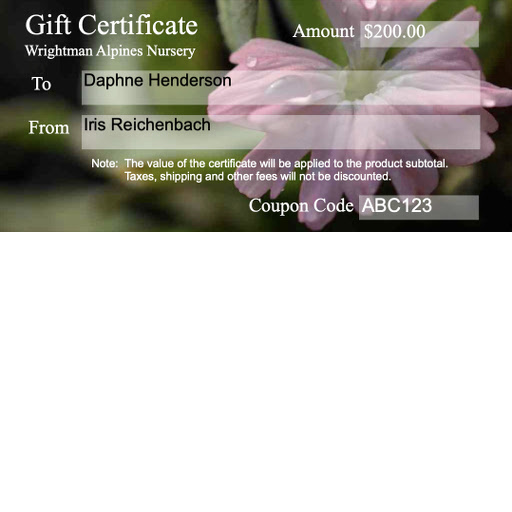 Image