Four Stalwarts
This year, I am seeing a spectacular display of bloom in our gardens - partly the result of maturity (both the garden and me), and partly the season we are having, earlier in arrival by ~ 7-10 days and much drier than last year. Dry is not so bad when flowers are considered, as adequate soil moisture and increased light = more energy for the plant. So, ignoring all those wonderful new treats, let's have a look at some less hallowed yeomen.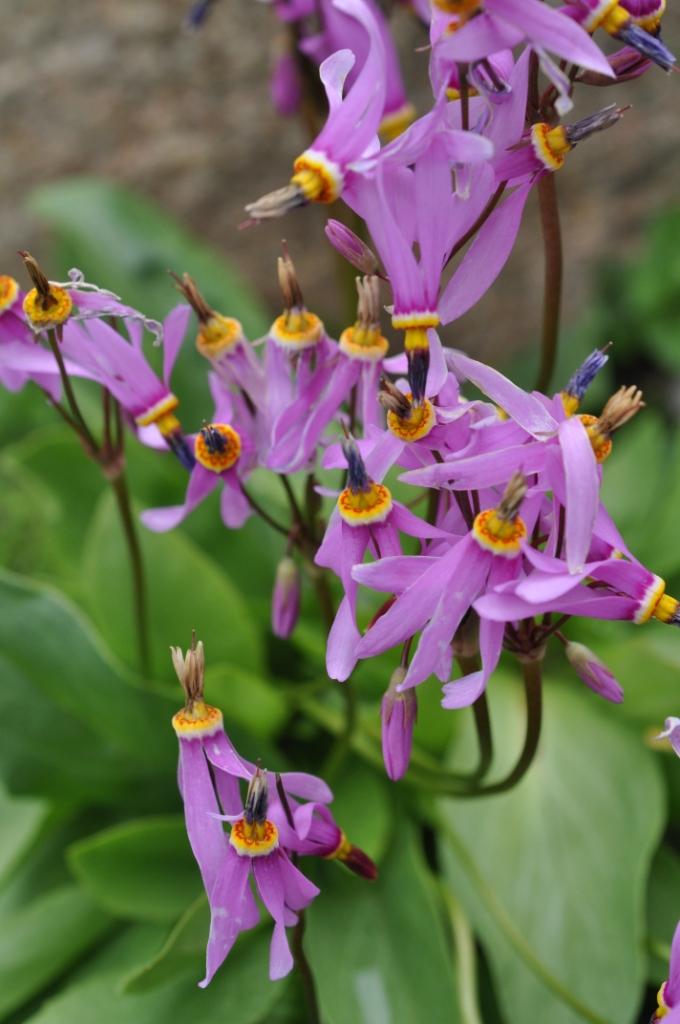 Dodecatheon pulchellum 'sooke' - This is a local endemic from the area around Sooke, BC , outside of Victoria to the west a short distance. Largely developed now into housing, the habitat is reduced. My stock plants came from the Vancouver nursery, Alpenflora Gardens who had made a collection of the variety sometime in the early 1970's. The plant has a sessile ,fleshy leaves with a glaucous hue. Short flowering stems no more than 15cm tall bear an explosion of large brightly coloured shooting stars. The magenta colouring is particularly dark and clear in this form. It is a very unfussy plant that grows equally well in sun or shade, wet or dryish conditions. Good rich garden soil is preferred as, like many other primulacaea, it is a "feeder". It can literally be grown anywhere and expected to give many years of early spirit-lifting bloom.
Asyneuma lycium - A relative newcomer, this member of campanulacaea was collected on the upper slopes of Tahtali Dag, in Turkey. Similar to a.compactum, a. lyceum forms low cushions of tiny, narrow leaves, gently recurved overlapping in a congested irregular way. Thin flower stems emerge that bear several amethystine-coloured flowers.Very delicate and airy looking waving in a gentle breeze. It is a far more tractable plant than a.compactum and will easily grow in a gritty scree or as a choice specimen in a trough. All the attributes of a. compactum, none of the hassle.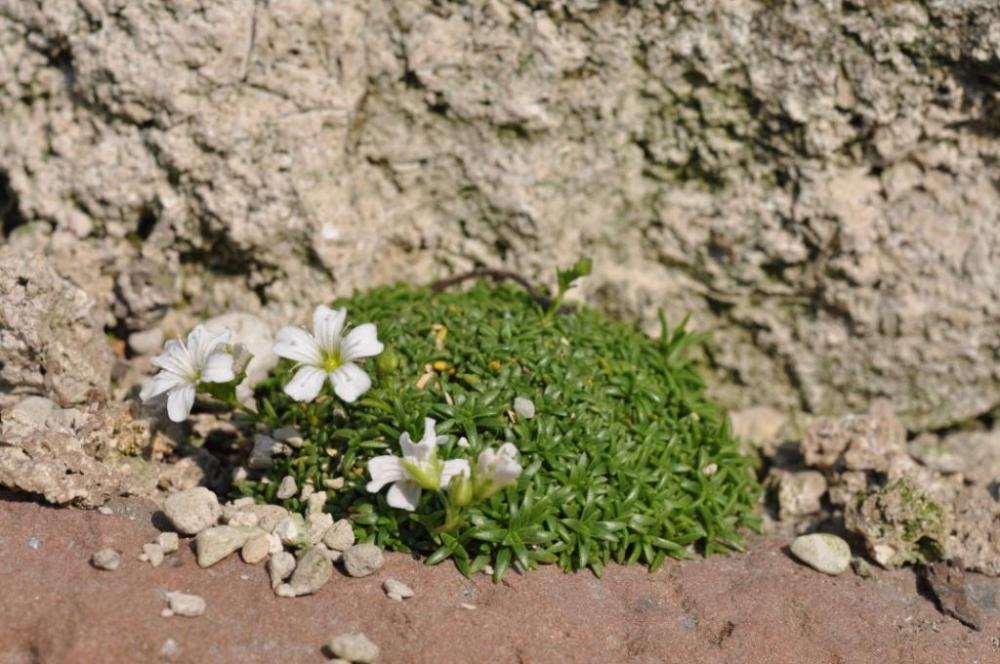 Gypsophila aretioides 'caucasica' - The huge patches of this that grow at Stonecrop are distinctly planted in my mind. Outdoors, near the entrance, a swath almost engulfs a whole raised bed. This collection is equally dense in composition as a previous form I grew. The colour is somewat darker offering a clue to its tough nature. It has all the qualities I want in a mat/cover :
1) hardiness for both the heat & drought of summer, and exceptional resilience to cold, snowless conditions in winter.
2) the diminutive size is perfect for companion planting whether it be bulbs or meadow species of gentian. Sort of like a "green roof ", it protects from excessive moisture around the crown and provides a drier, cooler spot for root or bulb growth.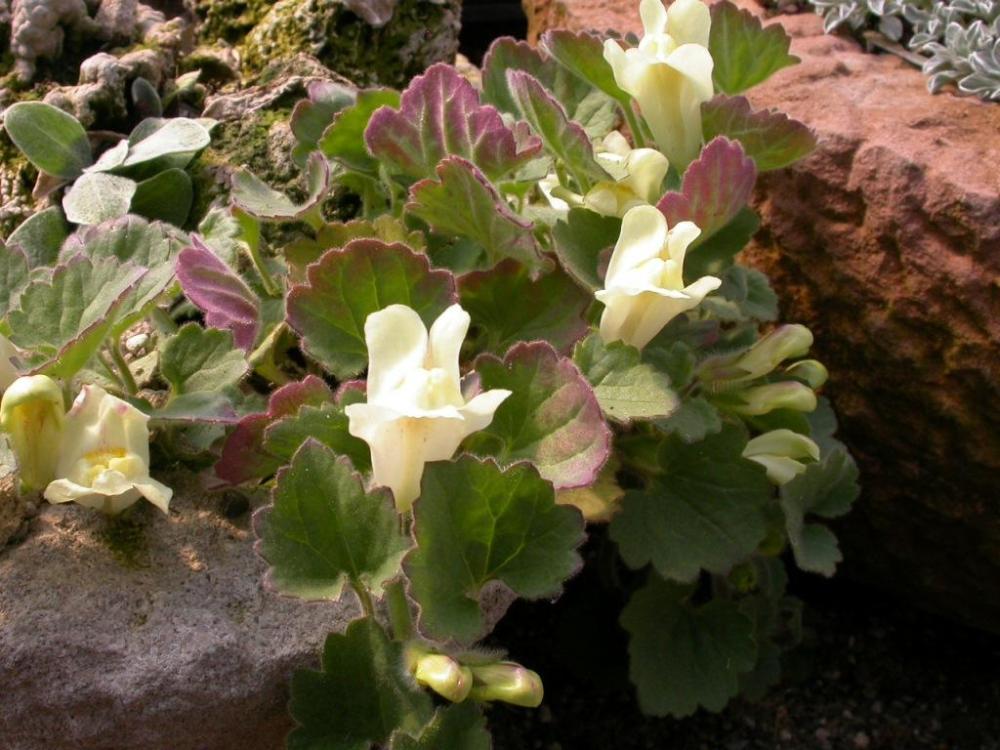 Asarina procumbens 'nana'- This plant was recently requested by the Mannhattan Chapter of NARGS - a very unfussy plant that thrives even in NY and probably totally unknown to the rest of its residents. Pity them. This 'nana' form is less rangy, growing to ~ 20cm high. The large, hairy leaves with crenulated edges, form loose, floppy mats. Along the stems are rather large, pouch-shaped flowers, creamy yellow with some light purple veining. Seeminly, it starts flowering in April or May and continues until the frosts of November bring all to a halt. From the Pyrenees, it is perfectly hardy in our garden.
(April 2010)