Porcupine Saddle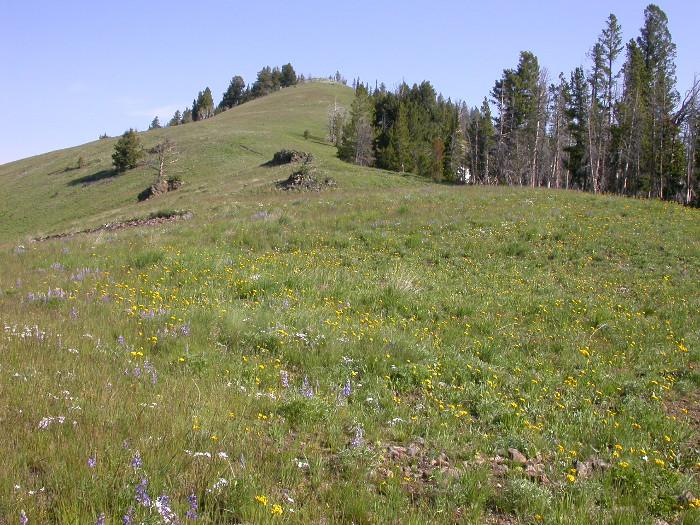 I don't know how Stephanie Ferguson persuaded me to do a tufa planting/trough planting/plant sale for the Calgary Rock and Alpine Garden Society - I must learn to say no. It was a surreal drive across the mid-continent, somewhat like Napoleon's retreat from Moscow - with plants, 600 pots and 16 baskets of rooted cuttings! Three days and 2500 miles we were in Cochrane, AB ready to set up. Albertans, like gardeners everywhere, complain about their climate as being too extreme - so extreme that they easily grow a lot of sensitive things with ease; i.e., eritrichium spp., paraquilegia grandiflora, daphne jasminea, meconopsis betonicifolia, penstemon debilis - an easterner can quickly develop and severe case of envy and hatred. Oh, did I mention the easy access to tufa? The workshops/sale went off just like a children's birthday party. Most of the plants were gone to my relief.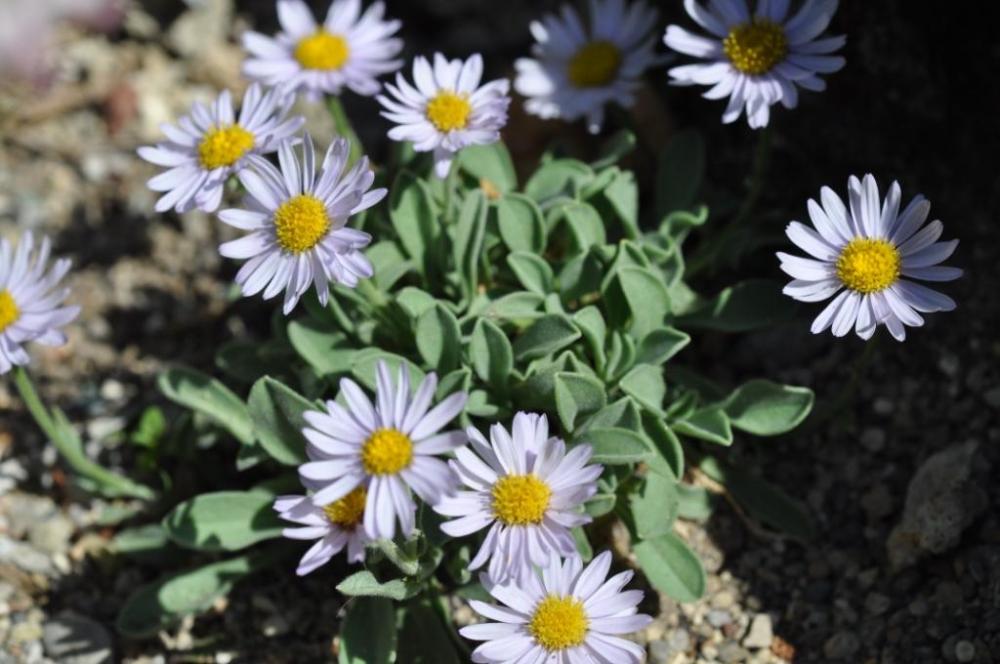 We decided to move on and travel further south, as late June was too early for the northern mountains; so, we set out for the Bitteroots. We picked up maps and info at the Stevensville, MT Forest service office for the trail to St. Mary's Peak - I wanted to see a curious erigeron hybrid we grow from a collection made there by Betty Lowry. It is thought to be e. caespitosus x e. rhydbergii and is so compact and attractive that Josef Halda remarked, "It's the best one". High praise indeed for an erigeron. It is a fertile hybrid and the seedlings germinate and grow quite true to form. We drove in ~ 18 miles to the trailhead. The road, climbs steadily to ~ 6800'. It was evening already, so we camped in the small parking area. The trail to the lookout is ~ 4.5 miles and rises to ~ 8500', moderately strenuous, but not difficult. We hit a large snowfield within sight of the look-out, that was diffcult to traverse. Not wanting to be a statistic, we turned back. The erigeron x must wait for another day.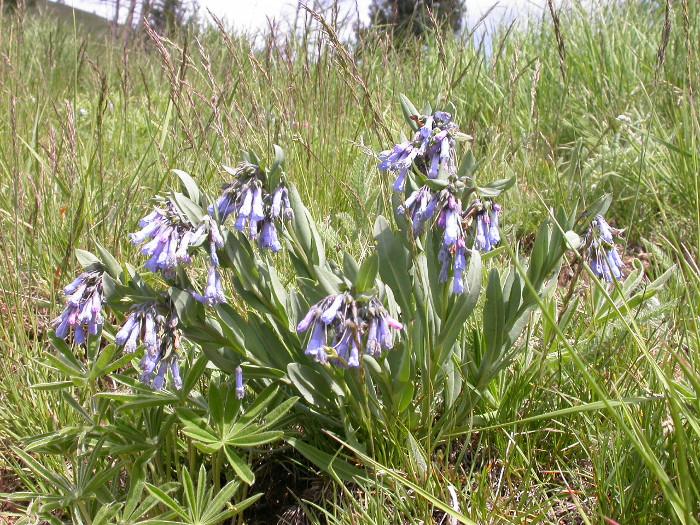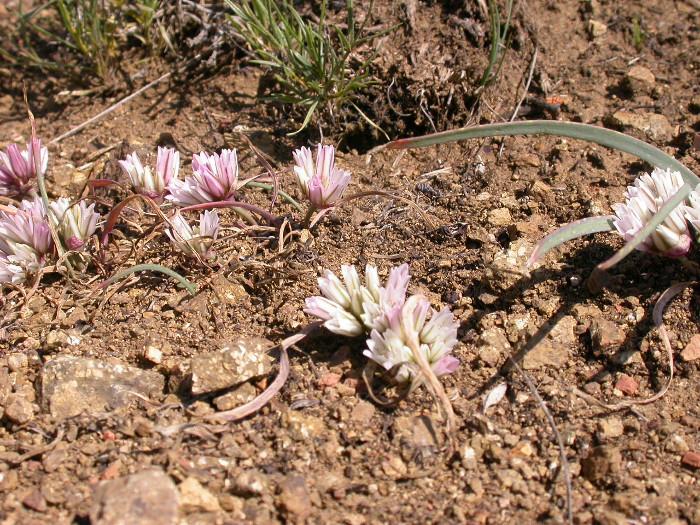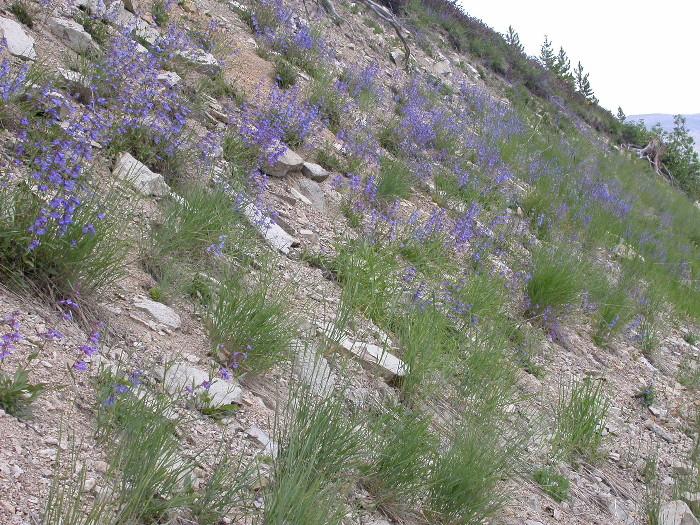 Further south at Hamilton, I spoke with the "plant lady", botanist Linda Pietarinen who suggested we try Porcupine saddle near Sula. She described it as a subalpine pasture and gave us a list of the plants there - a long list running to over 100 species. The drive in gave a dramatic view of the valley and the steep slopes had lot's of plants to see - most striking was the penstemon albertinus on the rocky slopes - intensely blue flowers set on plants seeming to lean with the grade. At the trailhead there was a large parking area where we set up camp and began poking around to see what was there. Lot's of species diversity - it was apparent the list didn't have everything. Next day we hiked through a burn area crossing a stream to the gently rising slope of Porcupine Saddle. Before us was a rich meadow-pasture.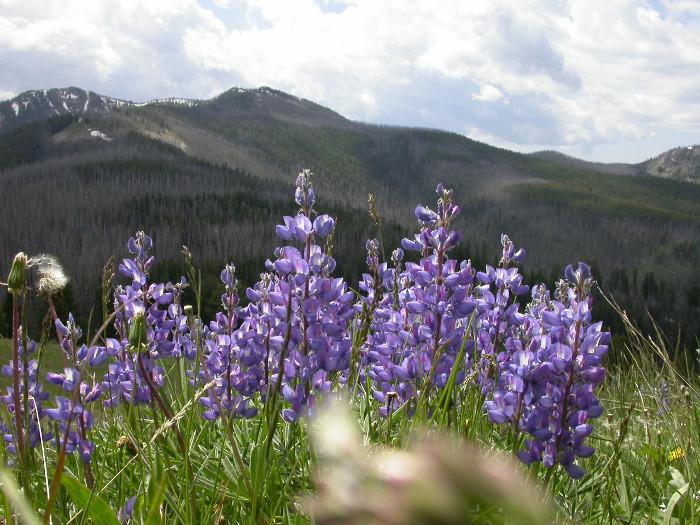 Each step seemed to bring new plants into view, dodecatheon jeffreyi with the drooping bells of a luscious mertensia oblongifolia, 2 species of valeriana the taller v. sitchensis and a much smaller v. dioica. Lupinus argenteus rising to just above the grasses. On bare or disturbed patches, we saw a lovely and perfect small onion, allium parvum, several different antennaria spp., a rosy-flowered a. microphylla being particularly nice. Small mounds that resembled a tiny clubmoss growing in dry, open conditions were spotted here and there - it would be very useful for trough planting. The broad hillside led up to an extended table land which stretched off into the distance. From there one had a panoramic view to the surrounding peaks and the distant valley below.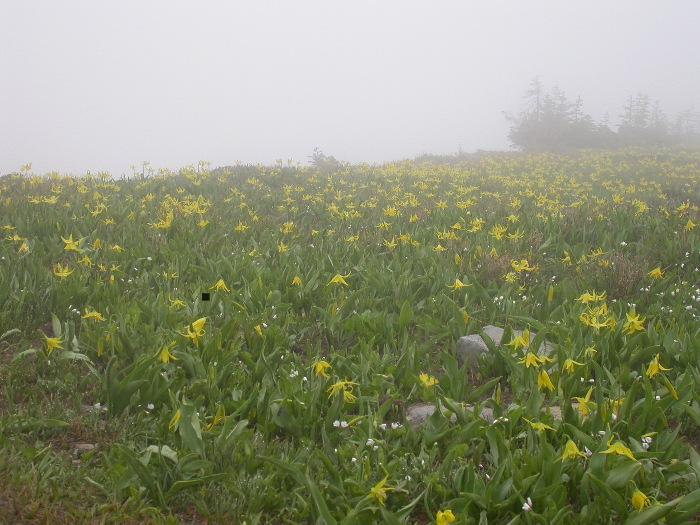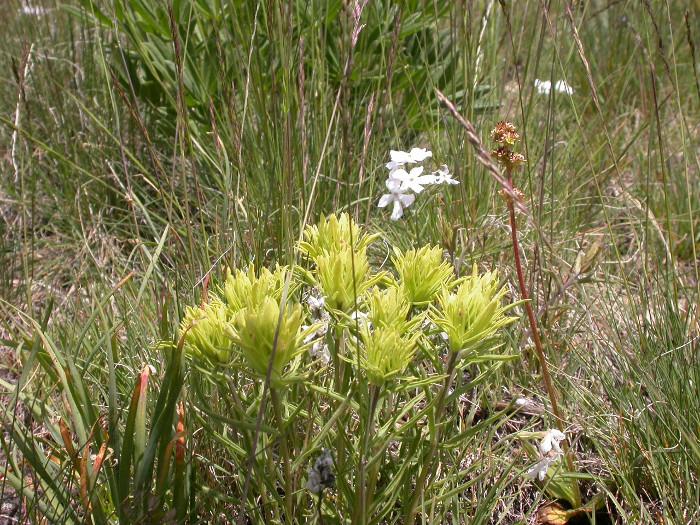 Descriptively-named Saddle Mt. was right across from us and above us at ~ 8800'. Porcupine Saddle is about 800' lower. On the north east side where recently there must have been snow, now was covered with erythronium grandiflorum and trollius laxus. Both madly flowering before the slope would dry out. Here too was a diminutive delphinium sp., much smaller than the large d. occidentale that we saw lower down at the edge of the trees. Again, it was not on the list and I must make an inquiry. Green-flowered castilleja pallescens grew with the ever present grasses and the scattered phlox longifolia. Finishing the day we walked out past a large, sprawling artemisia tridentate. In its midst was a tiny nest with three turquoise eggs - perfectly hidden in a shrub that nothing eats.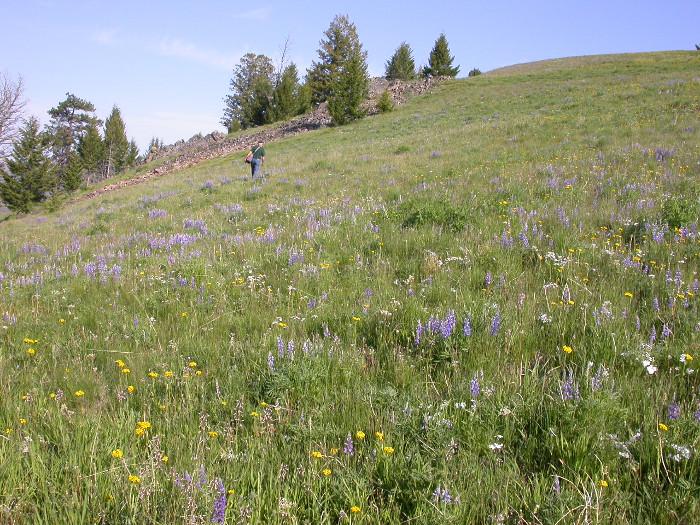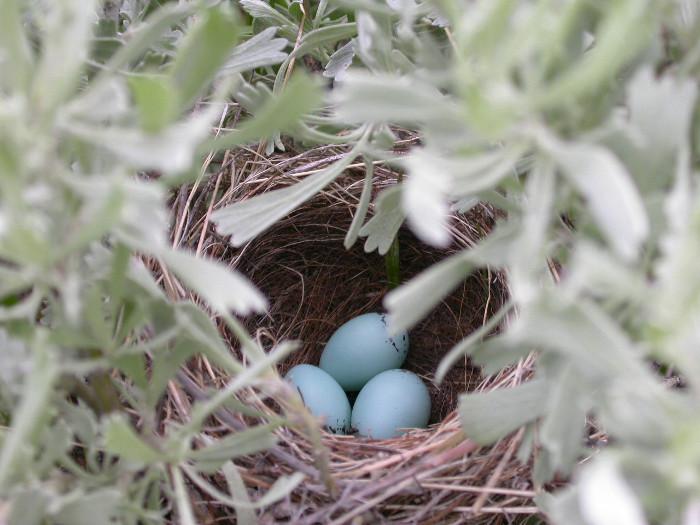 Note, I found the Forest Service people to be very helpful with advice re: prospective areas to hike in. Road access is quite good in many areas and the Bitteroot trails are actively used by many locals - no doubt there are some who know and appreciate the wonderful flora that is so available there.
(June 2009)